ABOUT LEAP AHEAD LEARNING
As an early years, Prep and Pre-Prep teacher for nearly 30 years, I saw firsthand the gaps that children have when starting school. The primary school education system is faster paced with more demands placed upon its learners than ever before. It is often quite difficult for a child in Prep or the early years of schooling to keep up. Some children can also find it hard to know exactly what to do to make friends and to work with peers. I knew there had to be something to bridge this widening gap and to help some students socially. That was when I developed the "Keryn Johnson Learning Foundations" and Leap Ahead Learning was born. I saw it as a way of helping children bridge that gap and prepare them for school, allowing them to make a 'leap ahead' in their learning and social skills. Leap Ahead Learning sets your child up to succeed, giving them a head start and a boost in their confidence. It is a gift, not just for school, but a gift for life!"
- Keryn Johnson Founder and Director, Keryn Johnson Learning Foundations and Leap Ahead Learning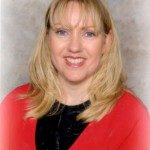 Keryn Johnson
FOUNDER AND DIRECTOR
Keryn Johnson, Leap Ahead Learning's Founder and Director, delivers the program in a passionate and caring manner. Keryn is a current registered teacher and has taught in both Government and non-Government schools and various educational settings. She has training and experience in early years learning, Cued Articulation, dyslexia, Reading Recovery, Reading Intervention, oral language and speech development, special needs, autism and behaviour modification. Keryn strongly believes in a family-centred approach to her service delivery, where she works with parents and other educators to identify concerns and provide effective intervention for the child. Each child's treatment plan is tailor-made to suit their individual needs. Her experience and qualifications, along with her passion and commitment to quality education means that your child is in capable and caring hands. Being a mother of four gives Keryn more of an understanding of different learner needs, too, as all of her four children have very different and individual learning needs.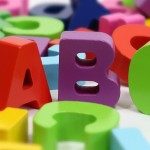 Learning essential skills for life!
Leap Ahead Learning - Helping children succeed at school and in life!