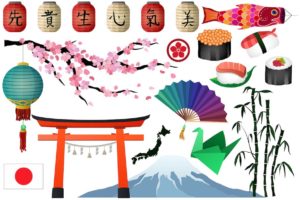 Leap Ahead Learning is one of only 120 preschools in Victoria who have received funding for this program and the funding not only gives us access to suitably qualified and experienced LOTE teachers, but also access to relevant resources, including incursions and excursions. 
Japanese is one of the many specialist classes offered in Pre-Prep at Leap Ahead Learning. The emphasis of our Japanese program is to develop each child's intercultural knowledge, language awareness and ability to communicate in the Japanese language.
This is achieved through a variety of teaching methods such as games, songs, stories, dancing, choral repetition and role-play.
We also utilise a variety of authentic resources such as maps, images, posters and puppets in our program.
Why is the Department of Education and Training funding this program?
The Early Learning Language Program will help children in a state-funded kindergarten in the year before school get the best start in life by giving them the opportunity to learn in another language. Learning in a language other than English improves childrens' overall literacy and understanding of how language generally works.